Support What Drives You
You would make a great Driven by Giving Ambassador! Our Driven by Giving Ambassadors support an area they're passionate about here at the UofM by rallying others to join them in making a gift on Day of Giving. Being an Ambassador is all about being engaging, increasing awareness and letting others know that we should all support current and future Memphis Tigers. Luckily, becoming an Ambassador only takes easy 3 steps:
1. Enter your email address and click 'Sign Up'.
2. Open your email invite from the UofM and follow the instructions.
3. Create your profile and then you can start sharing your donation link with your network!
This year, Ambassador rewards will be available to earn in recognition of bringing in a specified number of donors using your personalized giving link. These reward items will be distributed at a post Day of Giving celebration event on the UofM main campus. The details of which will be provided closer to the week of April 3rd. For special situations, we will be able to schedule a time for you to pickup your items on campus another day or even mail your items to you if necessary.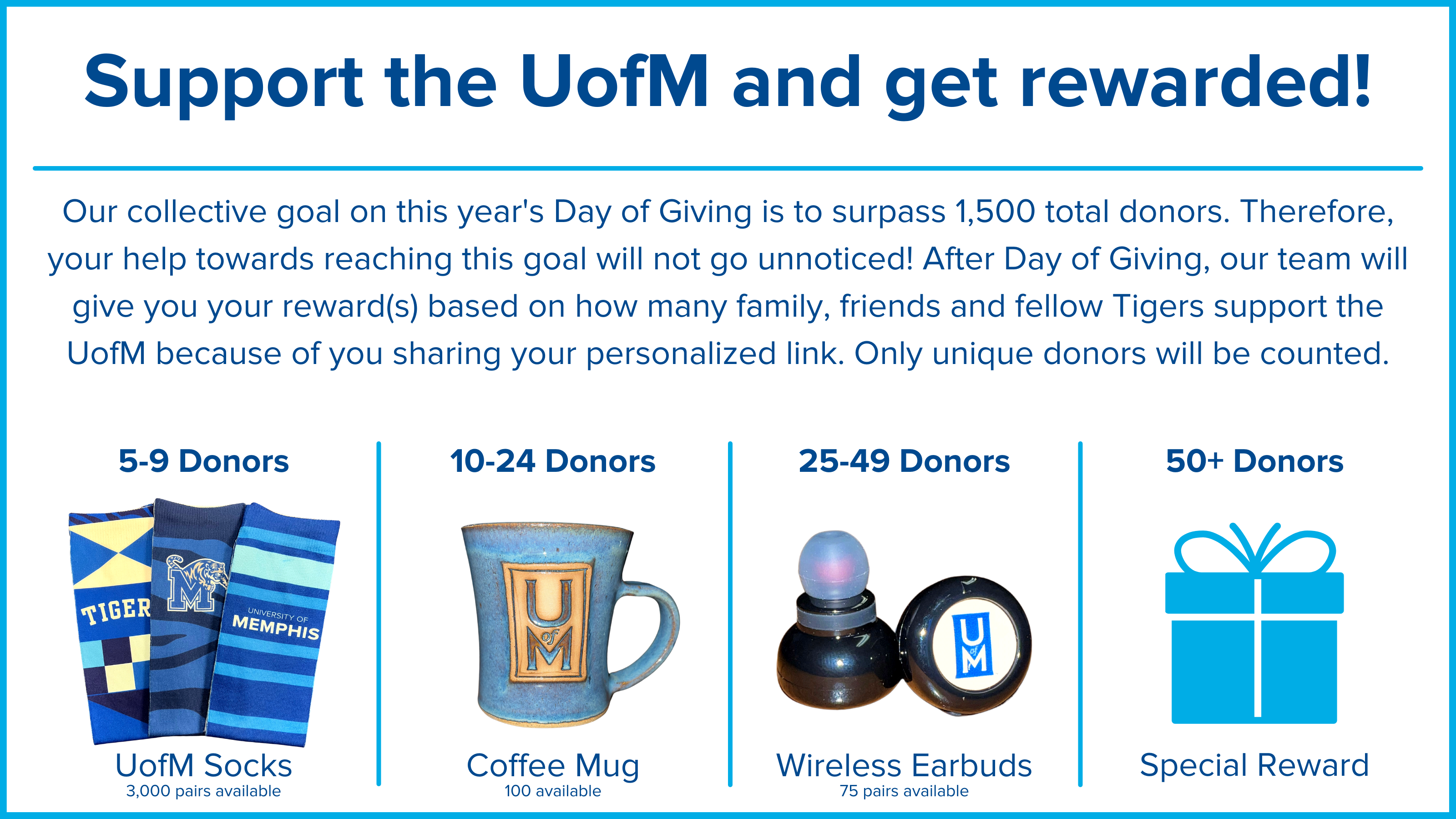 If you have any questions about signing up to become an Ambassador or about the reward system above, please email our Annual Giving team at umannualgiving@memphis.edu.